Uncommon Dubai
Guide book, Editor - 2014
Hind commissioned over 30 contributors from her community to create a literary and art photography guidebook to Dubai, published by the Europe-based company, Uncommon, ltd. The guidebook takes the reader on an insider journey through this ever-evolving city, on winding paths through the personal experiences of residents. People's everyday lives, interests and inspiration is expressed through literary essay writing, walking routes, maps, artistic photography, graphics, illustration, diaries, dreams, thoughts and poetry.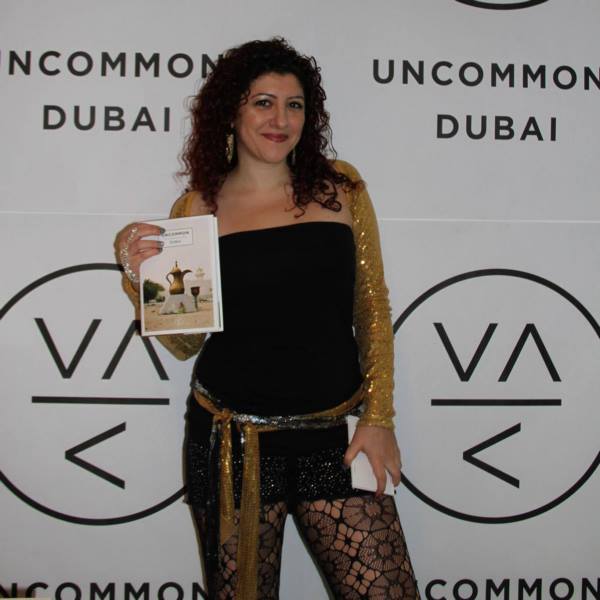 TimeOut Dubai
The National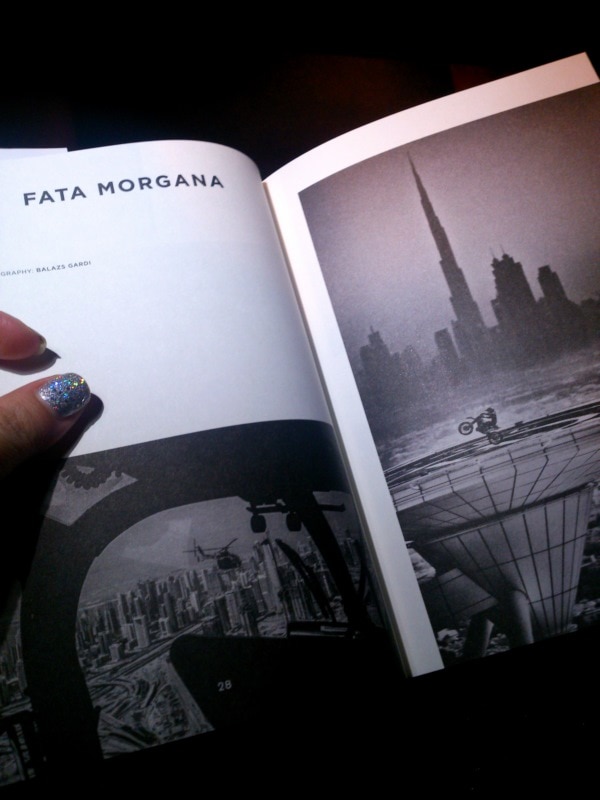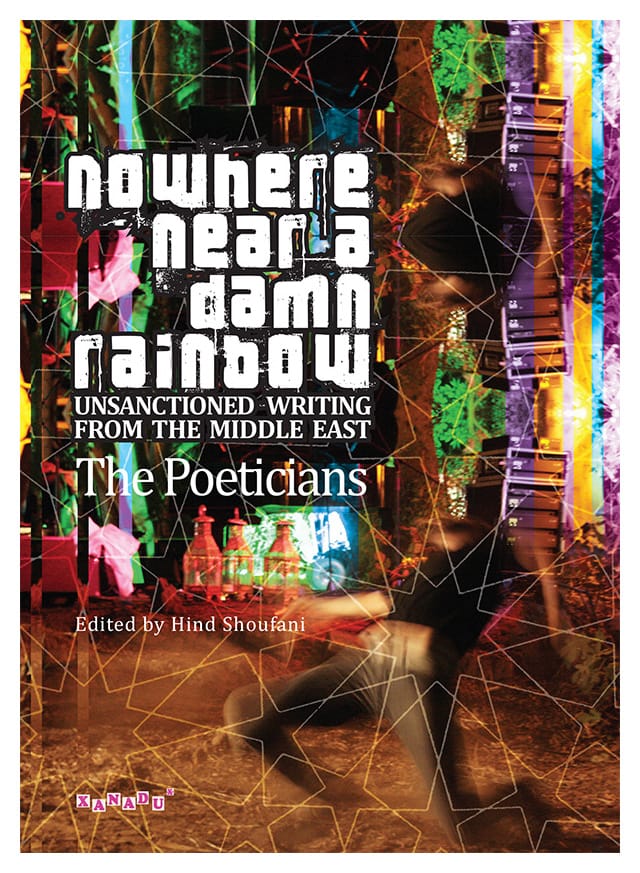 Nowhere Near a Damn Rainbow
Poeticians Anthology, Editor - 2012
Hind and her comrade in literary crime, Zena El Khalil, co-created this uncensored blunt collection of poetry about the Arab world from 30 international poets who had performed over the years with Hind's poetry platform, The Poeticians. It brings together unsanctioned and diverse voices, in dual languages over 300 pages that create a state of being for the regional literary community, ranging from amateur novices to more experienced writers. Cover design by the lovely Danielle Kattar.
Published by xanadu*, in Beirut.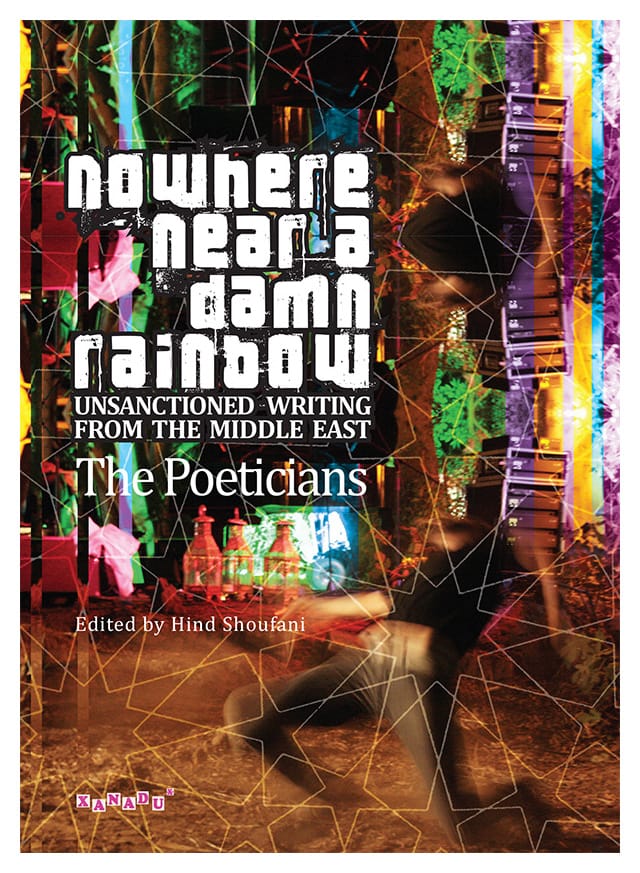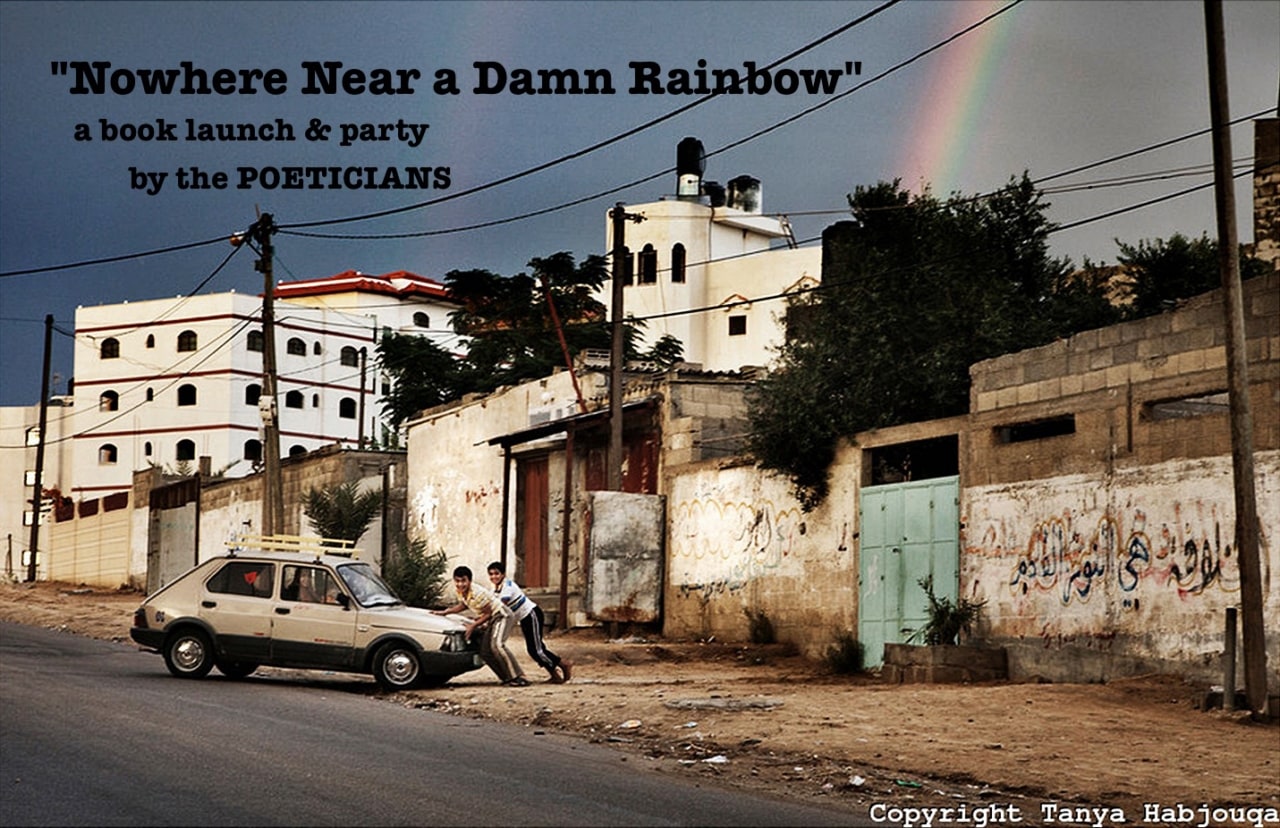 Inkstains on the Edge of Light
Volume of Poetry, Writer - 2010
This is the second collection of poems and spoken word from Hind, in collaboration with Zena El Khalil. The book contains four chapters– Death, Life, Home, Lust– where Hind writes of the Arab world through a cosmopolitan global view, and of the world through her Palestinian diasporic identity and rootless lifestyle. She is influenced by the Civil Rights Movement poets and current writers of the Hip Hop generation, especially the powerful poets emerging from Brooklyn. In over three hundred pages of open free form verse, Hind takes the reader on a whirlwind tour of politics, honor killings, terror attacks on Mumbai, lost lovers and new found mourning, sensuality and humid nights in Beirut, the glittering gulf of Dubai and the dust of chaotic Damascus. She condemns human rights injustices, sexist mythology, structures of patriarchy and cowardly loves. She hurts for and commemorates family deceased, both close and far. She mourns Palestine, a homeland she never knew well. She resists all forms of occupation– both of land and soul. She laughs and sings and dances from throughout the Middle East to her beloved New York. And back.
Published by xanadu*, in Beirut. Cover design by the lovely Danielle Kattar.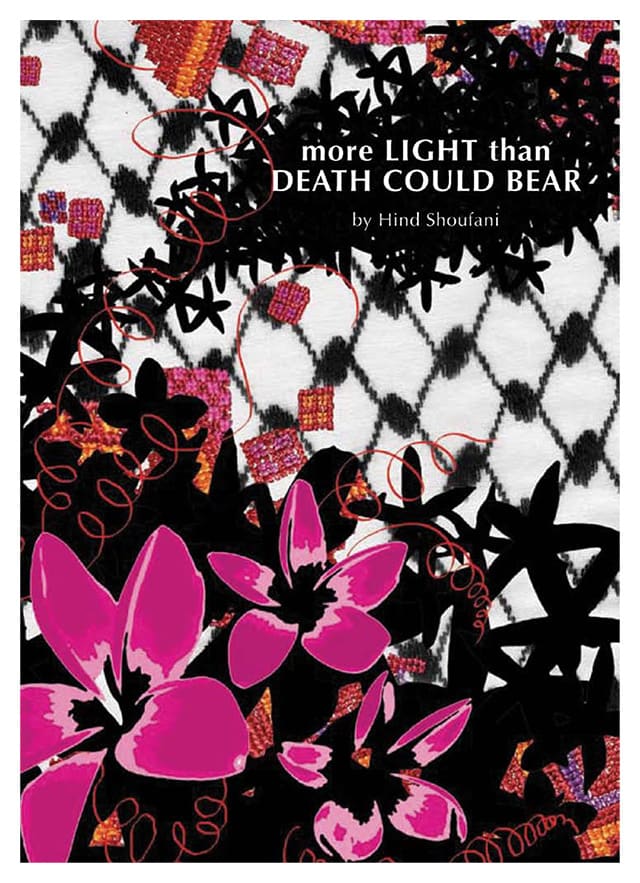 More Light Than Death Could Bear
Volume of poetry, Writer - 2007
This is Hind's first collection, handmade in collaboration with her long time literary buddy, Zena El Khalil. Written mostly through the painful summer of 2006, it documents a journey from NYC back to the Middle East, through lost love, mourning for family, and a war on a homeland. Comprised of three chapters, the book takes the reader through war zones, to memories of Yasmine, Hind's departed mother, to experiences of heady joy and loss in Beirut. The book was launched at a fabulous party at Art Lounge, in a collaborative xanadu* event, whereby over 20 artists chose poems from the book to create art based on the language and theme of the poem. Paintings, photography, music performances, songs and installations were enjoyed at the launch as well as scheduled readings, capoeira music and dancing. And lots and lots of glitter.
Published  by xanadu*, Beirut. Book cover designed by the lovely Danielle Kattar, featuring Palestinian embroidery scanned from Hind's ancestral heirlooms.